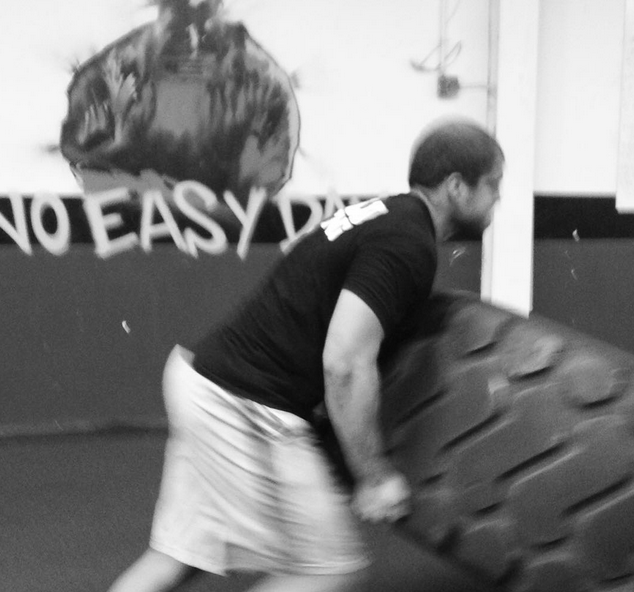 Our Saturday morning workouts have been pumping.
The kids have high energy and we've got 10-15 athletes every Saturday. I LOVE it!
1 of my earliest athletes stopped in, he is pictured above flipping the 550 lb tire. Anthony Torchia is his name, and he began training in 8th grade and continued until freshman year in college.
He was on vacation with family and met up with his friend and a manager of TEST Sports Clubs.
His friend was inspired and impressed with the work ethic and energy at The Manasquan Underground Strength Gym, as are all Coaches who visit.