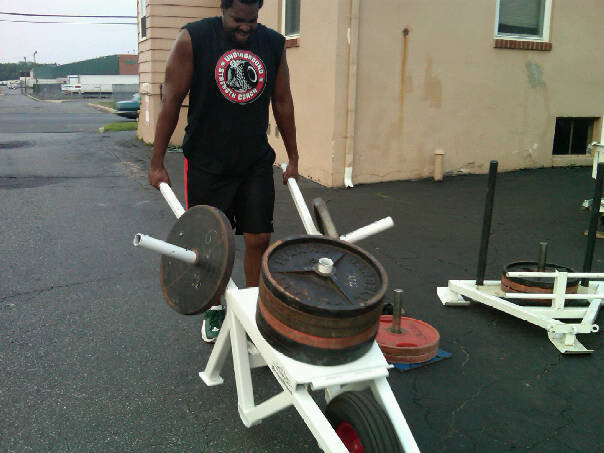 LaSalle McDonald tears through yesterday's lower body workout by tearing into our new gift, The Wheel Farrow, special thanks to Coach John McKenna, Head S & C Coach for Notre Dame Prep High School in Lawrenceville, NJ.
Yesterday's Lower Body Workout:
1) Trap Bar Deadlift 5 x 5
2A) Dumbbell Reverse Lunge 4 x 6 ea. leg
2B) Kettlebell Swing Variation 4 x 12 reps
3A) Sled / Prowler / Wheel Farrow 4 x across parking lot
3B) Sprint 4 x 1 Lap around Gym
Till the next time,
–Z–
PS: Looking for a Licensed Underground Strength Gym in your area? Check HERE.
PPS: Are you an athlete or parent looking to give your child the edge in his / her athletic performance? Serious Inquiries Only can learn more HERE. Or, Call Us: (732) 379-9370