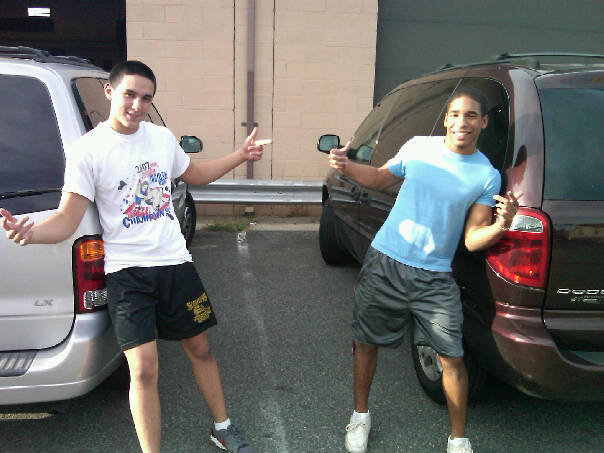 Derek DeLaCruz, a wrestler from Bishop Ahr in Edison, NJ and Ray DeLaNuez, a wrestler for Edison High have been rockin' the Mini Vans since day 1.
Hey, if Mom & Pops hook you up with a ride that does the speed limit and hits 20 MPH while driving up hill you take it!
Ray and derek are 2 of the best wrestlers in NJ. Both qualified for the state wresting tournament last year in Atlantic City last year and now that they are seniors, their confidence, strength, stamina and wrestling skill has ALL skyrocketed.
You can expect BIG things coming from both of these NJ Wrestlers!
It's a GOOD thing they won't be facing off against one another this year!
If you have any driving tips for Ray or Derek, please drop a comment below 🙂
Peace!
–Z–
About US: The Underground Strength Gym is located in Edison, NJ.
We do not accept all athletes. To be accepted into our program you must go through a trial so we can determine if you're a good fit for the program. If you are highly interested you can call us at (732) 379-9370